Drones. We all have been hearing the promises of this technology for years. But the reality has been slow to materialize. Jeff Bezos said Amazon would be delivering packages via drone...
Let's just put it bluntly, right up front. In case you haven't heard, 5G amounts to a massive investment opportunity. 5G is the next generation of wireless networks! This next phase of wireless...
With economic indicators signaling an imminent end to the stock bull market and turn of the business cycle to safer assets such as gold...
After its multiyear slumber in the shadow of the stock bull market, gold could be set to enter a long-term rally.
The headlines of mass shooting incidents just don't stop. Where do we draw the line and say enough is enough?
The best performing first-day IPO in almost 20 years took place on May 2, 2019. The company behind it wasn't a famous ride-sharing start up...
If you've been stressed lately, you're not alone. More Americans are stressed out than ever before. From tighter incomes to increased...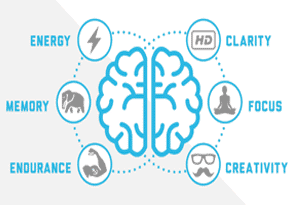 You know how they say you can only access 20 percent of your brain? What if you could drink a beverage that lets you access all of it?
Most people can't scroll through Twitter or open their inbox without being inundated with think pieces and "hot takes" about Facebook's...