You can make money – a lot of money! – by investing in quality microcap stocks. In fact, a study by O'Shaughnessy Asset Management showed that a portfolio of select microcaps generated an annual return of 28.2% during a 34-year period!
And a 28% annual return allows you to double your money every two and a half years!
Average Number of Analyst
EPS Estimates for Each Stock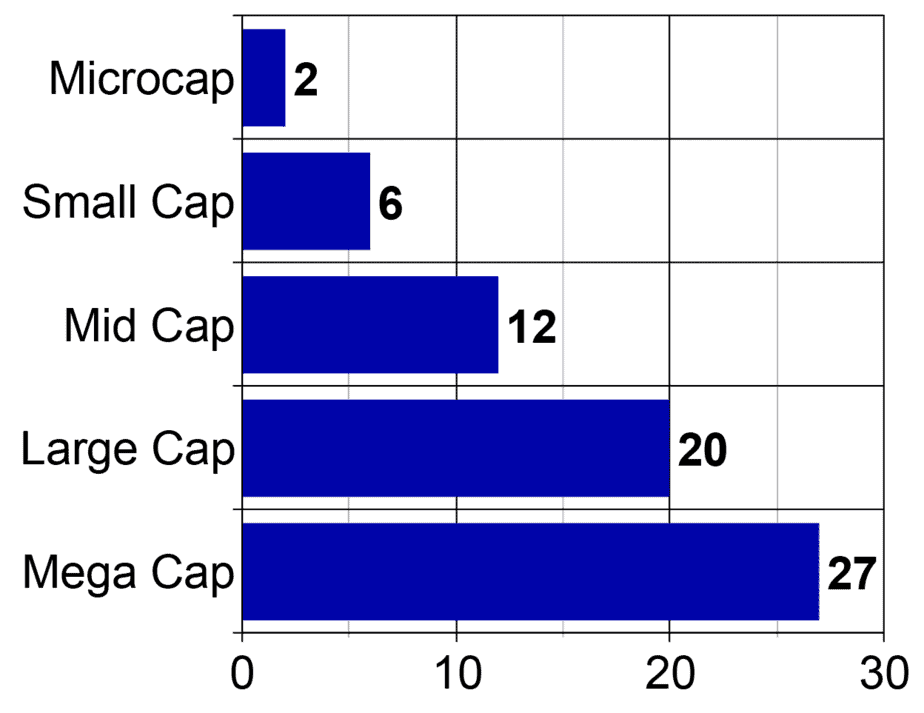 Because microcaps are almost completely ignored by Wall Street, investors who have timely access to reliable information can use that knowledge to earn outsized profits.
But the key to making money with microcaps is having timely and reliable information.
You won't get that from Wall Street analysts or your broker.
But you will get it here…

Be first to get original content, tips and ideas from our leading financial contributors
Receive what matters most within the hottest investment sectors in North America
Get informed, be educated & stay ahead of the crowd!
Source:
Stanhope, Ehren; Microcaps — Factor Spreads, Structural Biases, and the Institutional Imperative; retrieved from www.osam.com/Commentary/microcaps-factor-spreads-structural-biases-and-the-institutional-imperative. See also, This simple microcap investment strategy beats the professionals – data driven, retrieved from www.quant-investing.com/blogs/general/2018/06/25/this-simple-microcap-investment-strategy-beats-the-professionals-data-driven
Stanhope, Ehren and Meredith, Chris; Inefficiency Breeds Opportunity in Small Cap Equities; retrieved from www.osam.com/pdfs/whitepapers/_4_Commentary_InefficiencyBreedsOpportunitySmallCapEquities.pdf