If you've been stressed lately, you're not alone. More Americans are stressed out than ever before. From tighter incomes to increased...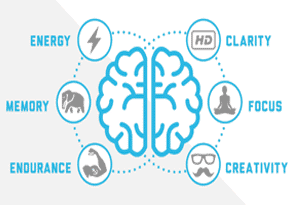 You know how they say you can only access 20 percent of your brain? What if you could drink a beverage that lets you access all of it?
Most people can't scroll through Twitter or open their inbox without being inundated with think pieces and "hot takes" about Facebook's
In February, I discussed the role of China and rare metals and rare earths. You can read my article here. Since then, one of the stocks I recommended, Lynas Corporation has soared.
The headlines of mass shooting incidents just don't stop. Where do we draw the line and say enough is enough?
The day has FINALLY come. After months (and even years) of speculation, Facebook (NASDAQ: FB) officially released the whitepaper for Libra.
In this age of pessimism and skepticism regarding America's global economic leadership — I have some good news for you. Last year, America's patent and trademark office...