If you are like me, you can feel your blood pressure rising just thinking about buying or selling your car. That's because buying and...
The best performing first-day IPO in almost 20 years took place on May 2, 2019. The company behind it wasn't a famous ride-sharing start up...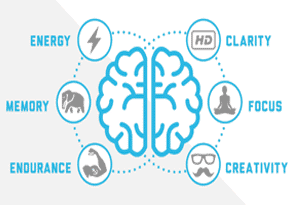 You know how they say you can only access 20 percent of your brain? What if you could drink a beverage that lets you access all of it?
In this age of pessimism and skepticism regarding America's global economic leadership — I have some good news for you. Last year, America's patent and trademark office...
When you arrive for the first time in a country, the first thing you notice is the airport, then the roads or subway on the way to your hotel. This is infrastructure. It goes well beyond making an...
It's not often that you find a 95-bagger, a stock that gives you gains of 95,000%. But that's what you'd be pocketing if you had been an early investor in Netflix (NFLX). A simple $1,000 investment would have returned $950,000...
It is a question we get a lot here at FNN. I'm a US citizen. How do I buy Canadian stocks? Investing in stocks from other countries can be a great way to diversify your investment portfolio, and Canada is a great place to start.
As any seasoned investor knows, your investment portfolio is like a garden. You search for your seeds that have the best hope of growing and producing fruits of your labor. Some of...